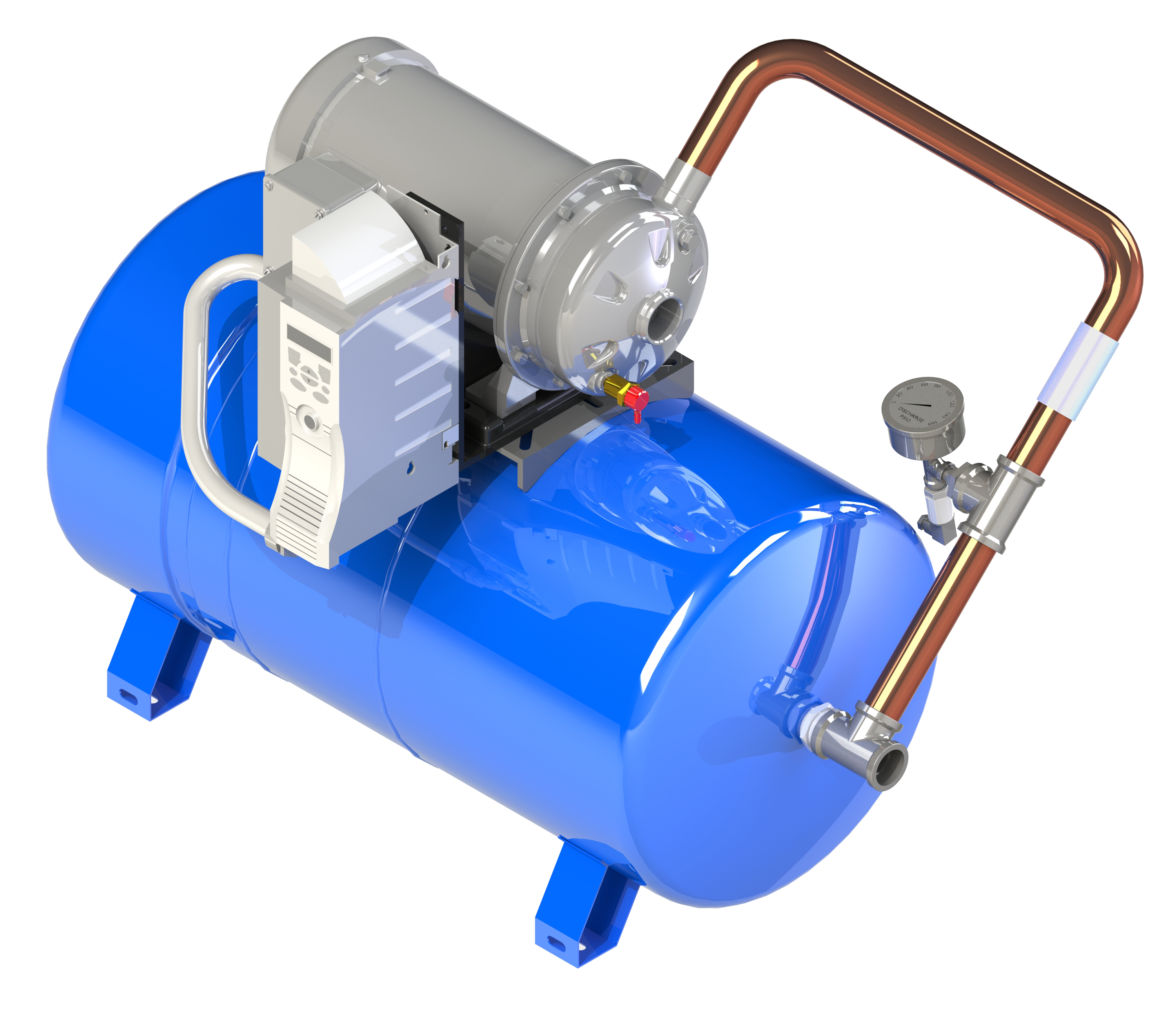 MiniPak
Enjoy the benefits of a robust booster package that can save you up to 30% in annual energy costs compared to a standard pump system. This compact all-in-one booster system can be your best solution for smaller water management applications.
Simplex Units
Flow Rates 15 – 100 GPM
Boosts 5 – 65 PSI
Bladder Tank 5 – 20 Gallons
Variable Speed Drives
1-Year Warranty
TECHNICAL DESIGN FEATURES:
Pre-engineered standard system
Programmable set points
VFD controls
Single (220V) or 3 phase (208-230/460) power
Simple system design with a pressure transducer and gauge NSF 304 stainless steel pumps
NSF tank (6-1/2, 15 or 20 gallon)
CONTROL FEATURES:
6-gallon bladder tank
Factory tested to customer specifications
Three different pump combinations
Ranges from 5.5 - 90 GPM
Standard 1" piping throughout
Boosts up to 50 PSI
6' power cord with nema L6-20P 2 pole 3 wire male plug
For 250V single phase of 3 phase power
Custom built system control panel
ADDITIONAL ADD-ON FEATURES:
MiniPak uses the ACS150 VFD
Completely "touch-safe" with controller powered "on"
Easy to use LCD display
Not what you're looking for?
Contact us about custom engineered systems to fit your needs.